BARRIER OPERATION
The Department's three seawater barriers are operated with the goal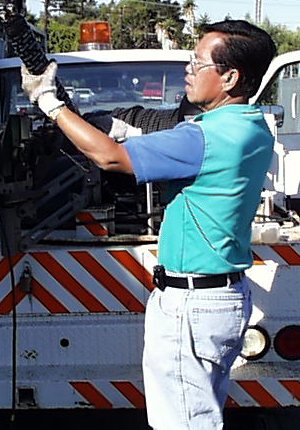 of achieving and maintaining protective water surface elevations along the coast to prevent saltwater intrusion into inland drinking water supplies while minimizing the amount of water used for injection. The County satisfies this mission by gathering field data, then directing operations and maintenance at seawater barriers. Coordination can basically be broken into four different aspects: Evaluation, Operation, Coordination, and Maintenance.
Evaluation of the current conditions within the proximity of the barriers requires a variety of field data to be gathered by Department personnel. Data such as groundwater surface elevations, chloride concentrations, injection rates, and injection pressures are collected manually by Department personnel. The data is reviewed and recorded into the Department's operational database.
Operation of the barrier facilities necessitate the Department's engineering staff to analyze the data collected and identify what actions need to be taken to achieve the mission. Injection rates are adjusted in response to the field information. This corrective measure raises or lowers groundwater elevations toward the desired protective levels. Evaluations and appropriate adjustments are an on-going process requiring diligence by the engineering staff.
The Department coordinates with other outside agencies such as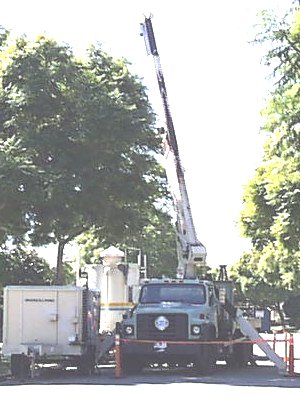 the Water Replenishment District of Southern California, Orange County Water District, West and Central Basin Municipal Water Districts, Metropolitan Water District of Southern California, Los Angeles City Department of Water & Power and the Regional Water Quality Control Board. Department staff provide the essential interagency cooperation fundamental to the successful operation of the barriers.
Maintenance is accomplished by Department field personnel. Barrier appurtenances such as shut off valves, air relieve valves, blow off valves, and pressure reduction valves require regular maintenance and repair. In addition, the Department employs a staff of professional drillers which specialize in highly technical repair work such as water well repair, well redevelopment, and subsurface grouting.