FASMA Haulers for County Facilities
Public Works and Internal Services Department (ISD) are ready to assist you in subscribing to organic waste collection services. On April 1, 2018, new waste hauling agreements were established with four waste haulers: Athens Services, Southland Disposal, Universal Waste Systems, and USA Waste. These contracts include organic waste collection for food waste and green waste as well as collection of other source-separated recyclables. For more information, please contact Carla Leung of ISD at (323) 267-2209 or Ted Lo of ISD at (323) 267-2271. View our map to identify which FASMA waste hauler services your area: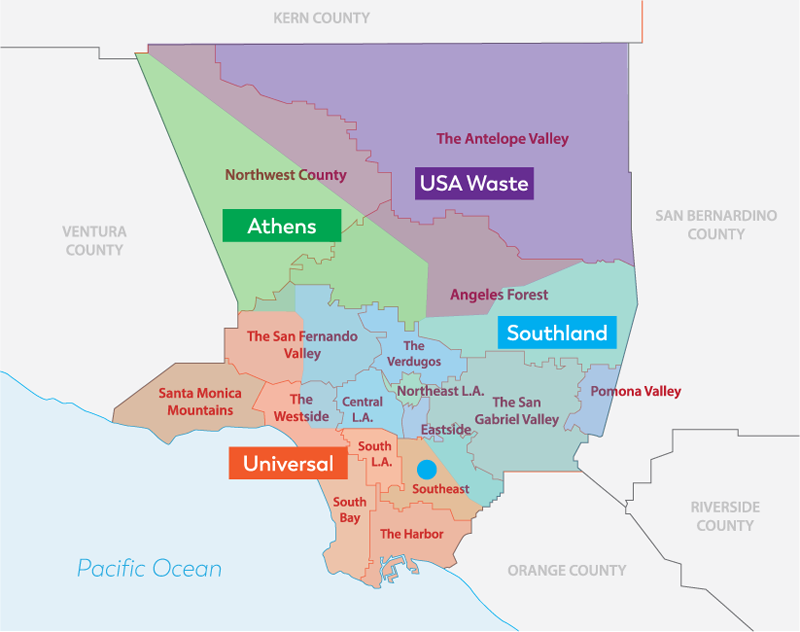 NOTE: The blue dot on the map indicates that the hauling region of Rancho Los Amigos Rehabilitation Center in Downey is serviced by Southland although it is located within the larger hauling region currently serviced by Universal Waste Systems.