County-wide Employment
(800) 970-LIST (5478)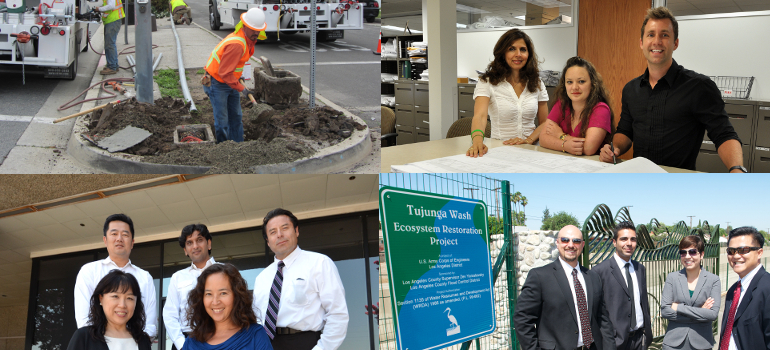 Search for Jobs
Thank you for taking the time to explore what Public Works has to offer. We are sure you will find a career opportunity that will be challenging and rewarding. Please follow the instructions below to begin your search.
Where to Look
Visit the Jobs Available to view a list of current openings here at Public Works. You may also call the 24-hour jobs hotline at (626) 458-3926.
You may also see what other jobs are available in other County departments through the Department of Human Resources website. Click the job titles to view the details of that position.
How to Apply
Applying to Public Works or to any other County department is quick and easy once you create a job-search profile:
Go to the County Job Search site to create your profile
Click on the Sign In button in the upper right corner and create an account.
Input your email address, username and a password.
Your account should now be created. You should update your contact information in the "Account" link.
You can set-up notifications for jobs you are interested in. There are two options to receive notifications of job opportunities.

Job Interest Card - notification of specific categories of interest (e.g., human resources, engineering, public works). To access click on the "Menu" button and select "Job Interest Card".
Subscription - notification for a specific position. To access click on the "Menu" button and select "Class Specifications". Search for the position title and click on "Subscribe".
For more information on how to apply, please visit our
Careers FAQ
.