Quick Links
Community Resources
A Sustainable Approach to Sediment Removal
The 2009 Station Fire burned more than 160,000 acres of the San Gabriel Mountains. Subsequent storms brought in more than 1.3 million cubic yards of sediment into Devil's Gate Reservoir (enough to fill the Rose Bowl 3 times).
Devil's Gate Reservoir currently lacks the storage capacity for even one major debris storm event.
Los Angeles County Public Works must remove the excess sediment behind the dam to protect downstream communities along the Arroyo Seco; these include the Cities of Pasadena, South Pasadena, and northeast Los Angeles.
Once the project is complete, the reservoir will have 3 million cubic yards of capacity to better manage flood risk.
Public Works established a permanent maintenance area that will be cleaned annually to avoid future large-scale sediment removal projects.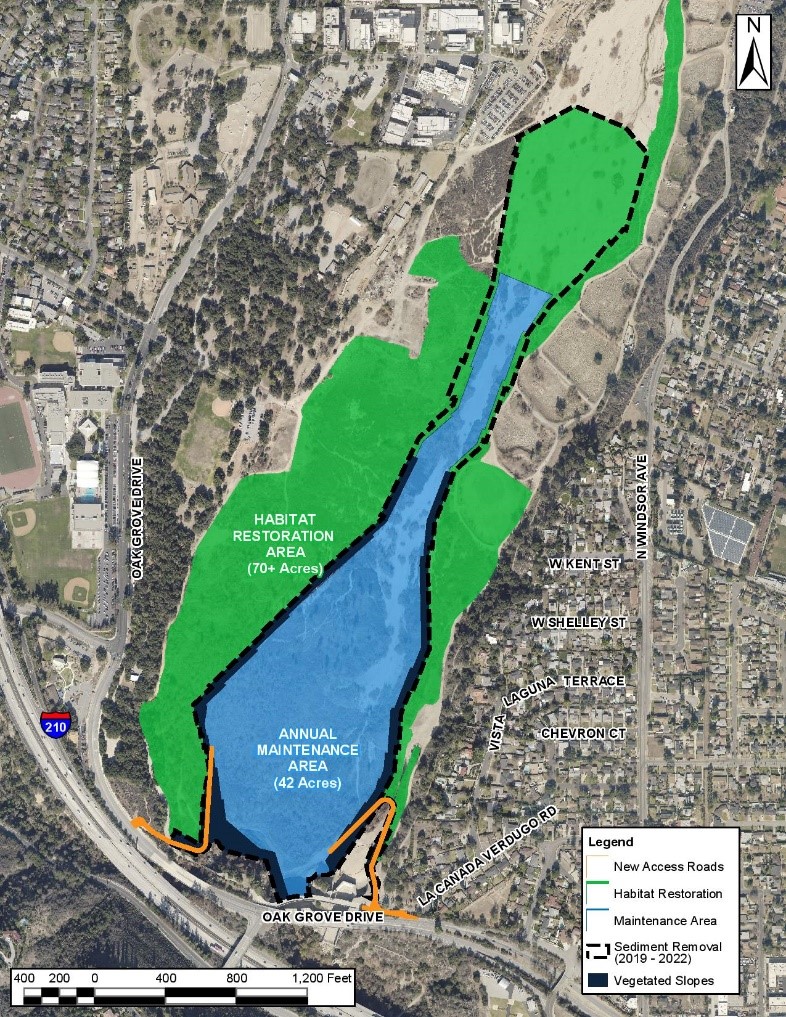 Construction Schedule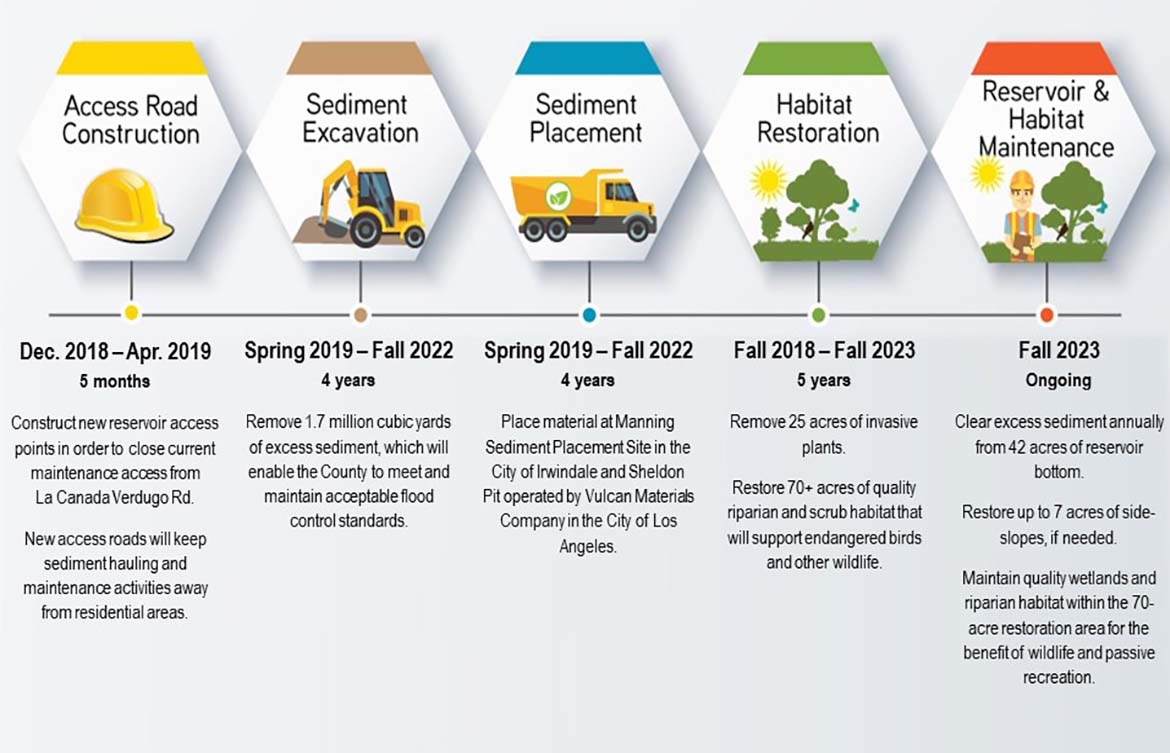 Continuous Engagement: A Priority Throughout the Duration of Project
Since 2011, Public Works has hosted numerous community meetings in Altadena, Pasadena, La Cañada Flintridge, and downstream communities in Los Angeles. Public Works has participated in city meetings with Pasadena, La Cañada Flintridge, at Altadena Town Councils, and in Windsor-Arroyo Neighborhood Association gatherings. Other meetings have been held with regional community organizations including the Arroyo Seco Foundation, Hahamongna Watershed Park Advisory Committee, Altadena Heritage, Pasadena and La Cañada Unified School Districts, and the Tournament of Roses.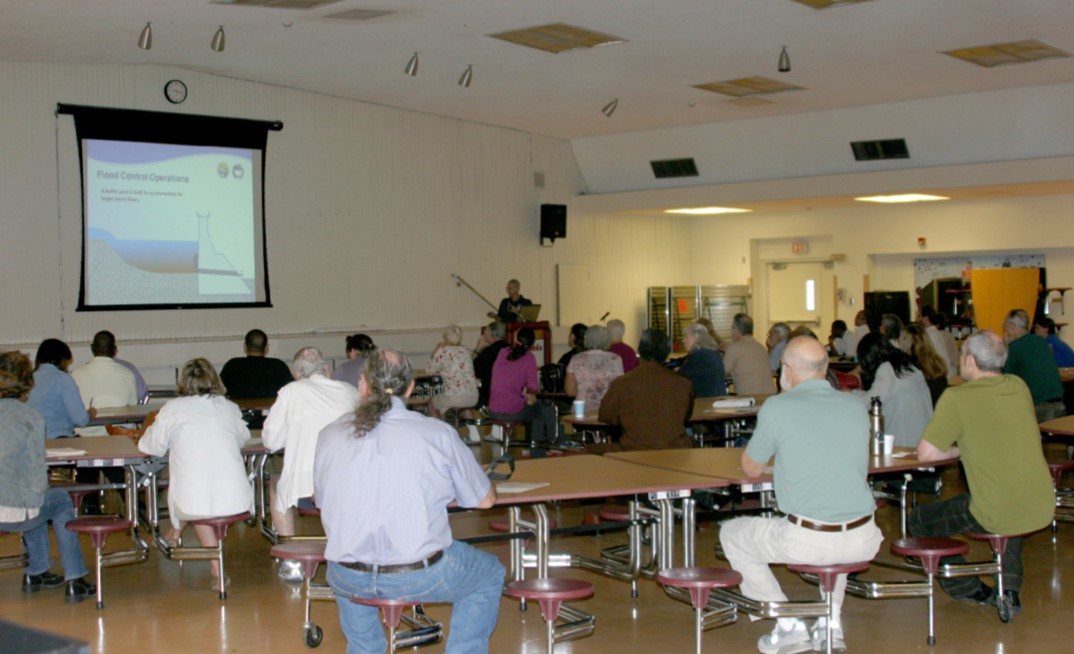 Community-First Approach
Listening to the community, Pubic Works has implemented several measures to reduce impacts, including: