Harrison Elementary School Soundwall Project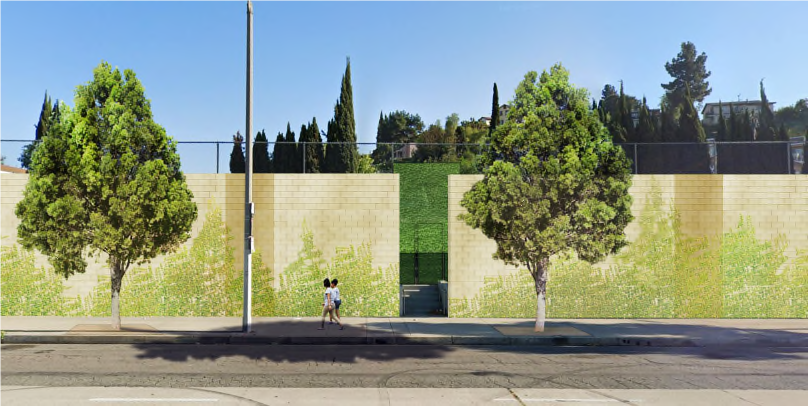 Community Meetings
A virtual meeting is scheduled for Wednesday, February 3, 2021 at 5 p.m. The project design, construction and schedule will be discussed.

Link to join: https://bit.ly/39Ow04e Or Call in to join: 16699009128, 81167912431# US

Click here for a copy of the Community Meeting Flyer
Project Overview:
The project is located on Marengo Street between Ditman Avenue and City Terrace Drive
This project includes remodeling the existing fence by constructing a masonry Soundwall and add acoustic barriers to some of the existing chain link fence to reduce traffic noise at the school; plant vines along the masonry Soundwall; plant new trees; and restore sidewalk and driveway.
Project Schedule:
Construction is tentatively scheduled to start in March 2021.
Traffic and Pedestrian Impacts:
Marengo Street will remain open to traffic and pedestrians during construction.
Updates/News:
Check back for more information in the following week.