Welcome to the Illegal Dumping Website - a County of Los Angeles portal on anti-dumping information and to request a clean-up of nuisances of illegal dumping in unincorporated areas of LA County.
What is Illegal Dumping?
Illegal dumping is any unauthorized disposal of waste on any public or private property. People may dump illegally to avoid collection an disposal fees or because they believe proper disposal is just "too much trouble." However, scheduling a bulky-item pick-up is easy, simply call your waste hauler to schedule one. Bulky-item pick up may be included in your service.

To request a cleanup of nuisances of illegal dumping in unincorporated areas of LA County, you can:


Call 1(888) CLEAN LA (1-888-253-2652)

Email dumping@pw.lacounty.gov and provide the address and items for collection.

Online at pw.lacounty.gov/contact/

Download The Works app for iPhone or Android.

The Works application offers a one-stop solution for unincorporated areas of LA County residents to address and track nuisances of illegal dumping and property violations. The free application can be downloaded at The Works or report it at the link to the left under Report Illegal Dumping.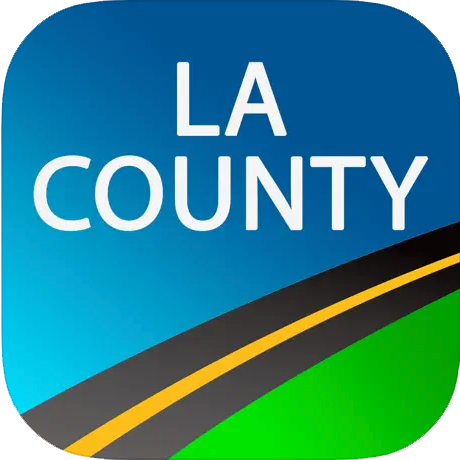 Why is Illegal Dumping a Serious Problem for the communities of unincorporated areas of LA County?
There are three reasons: money, health, and the environment.

Specifically, illegal dumping:
Is a community eyesore

Decreases neighborhood property values

Costs taxpayers millions of dollars in clean-up costs

Negatively impacts plants and wildlife

Poses safety hazards to people, especially children

Provides a breeding ground for disease carrying rodents, insects and other vermin

Disrupts natural land and water processes and ruins wildlife habitat

Pollutes surface and ground water

Blocks flow paths and increases flood hazards
Effective January 1, 2022, contractors who engage in illegal dumping are subject to disciplinary action by the Contractors State License Board. For information, please click here.

If you see an abandoned shopping cart, you may report it to the RMS at (818) 817-6366 Monday - Friday between 7am and 7pm or after hours by calling (888) 992-4778, or
online
. Additionally, for shopping carts in use by people experiencing homelessness, please contact the Los Angeles Homeless Services Authority at (213) 683-3333 or at
https://www.lahsa.org/portal/apps/la-hop/
to request for outreach services..